The 2021 season begins this weekend with the South Downs Way 50, which by a twist of covid related fate also happened to be the last event of the 2020 season.
We are delighted to be bringing live tracking to all of our events this year. The new interface will allow those at home, or crewing the event to follow their runner every step of the way, simultaneously improving event safety.
The tracking map can be found here and the live leaderboard will as always be available on the website here.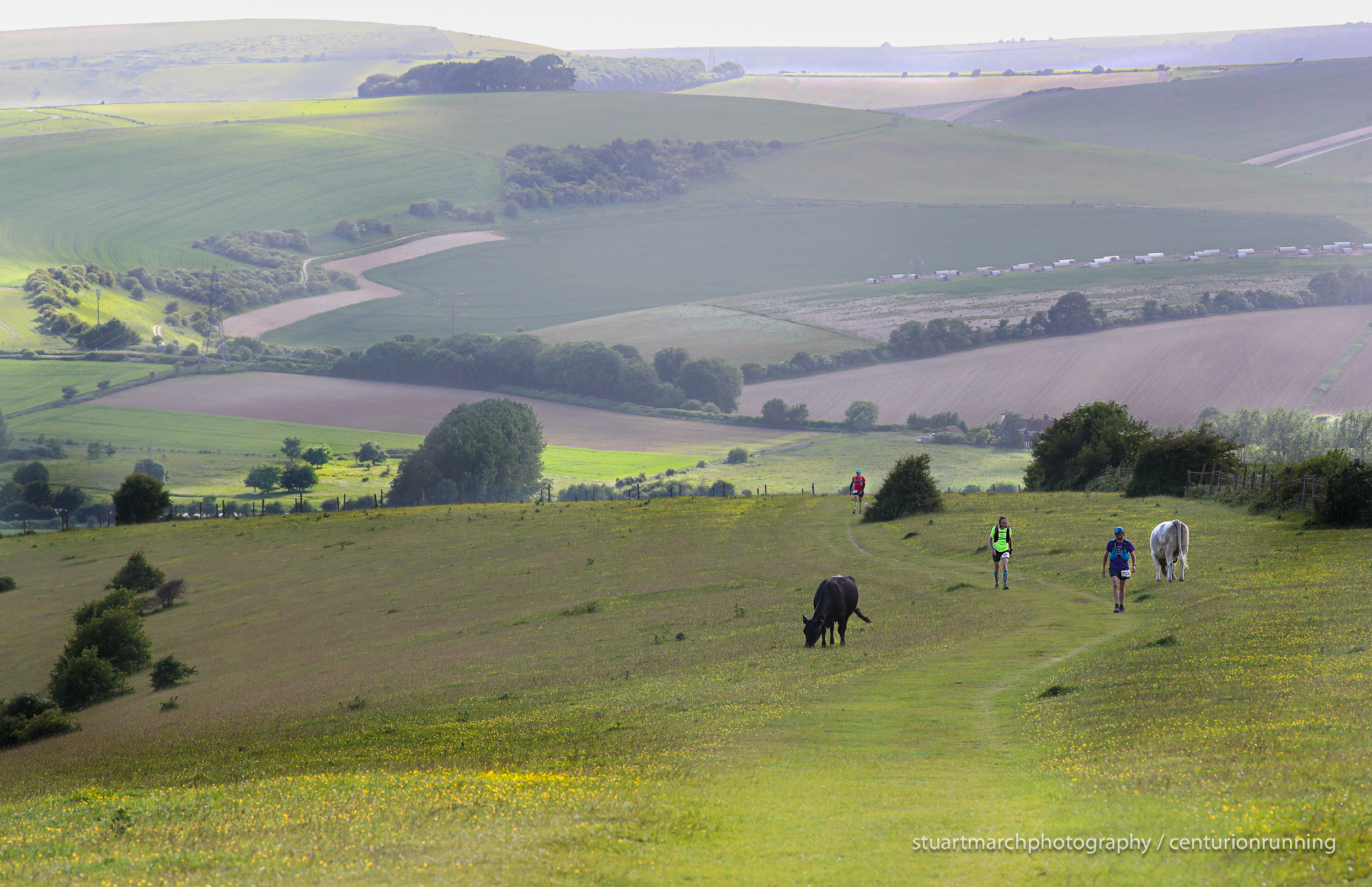 WOMEN
The womens race in particular looks wide open for the season opener.
Sarah Hill: Sarah has finished a lowest of 2nd place in any of the ultras listed against her name. Wins include Race to the Stones 100km, Fox Ultra (twice) and a clean sweep with our friends at XNRG events of: Pilgrims Challenge, Druids Challenge and the Isle of Wight Challenge (twice). Away from ultras she has extremely consistent road results too with plenty of sub 3 hour marathons to her name as well as great showings at shorter distances.
Caroline Farren: Caroline was 7th here in 2016 and has top ten finishes at Liverpool to Manchester 50, New Forest 50km and Ladybower 50 behind her.
Debra Bourne: Debra won the NDW50 all the way back in 2012, our second year of events. After many consistent and prolific years of racing all distances, Debra rediscovered some great form in 2020 and placed 4th at the NDW100 and 6th at the A100 whilst also recording a 6th place at CTS Sussex around the same area.
MEN
Jack Blackburn: Jack comes into this race as probably the favourite, having had a great run here in the past as well as many other solid results over the past six or seven years. In 2015 he ran home second at this event in a time of 6:29, still good for top ten all time on this course. In 2017 and 2019 he won Race to the King and has many other podium and top ten finishes to his name, mostly in the same distance range as this event.
Pete Windross: Peter has now strung together several years of really consistent results. He has often featured amongst the front runners at our events and indeed, has a win at the TP100 to his name. In recent years he has turned his hand to the track too and has won two 24hr events, at Gloucester in 2020 and Crawley in 2019. He was also our Grand Slam 100 mile champion in 2018 before that.
Toby Meanwell: Second at CTS South Devon in 2020 his only ultra finish to date, the runner from Lewes has a serious road pedigree behind him. With a Marathon PB of 2:39, he looks to have just clocked a 15:35 5km less than two weeks ago at Ardingly so he is clearly running well.
Richard Mcdowell: The faster runner in the field over the marathon with a 2:23 in London in 2019. Just three days ago he clocked 15:22 for 5km so like Toby above, brings in an awful lot of speed to this longer event.
Frederick Levy: Looks to have just four ultras behind him but with solid results. Wins at the Rebellion ultra (75 mile), Causeway Coast 40 mile and perhaps most impressively a 19th at Eiger Ultra Trail 101km - all in 2019.
James Mills: Plenty of solid results behind him including top ten finishes at the Chiltern Wonderland 50, Roseland August Trail Black Rat, Arc of Attrition 50 and Stort 30. A best on this course of 8:10 on this course looks sure to go this time.